In this article, I have included a number of services that allow people to create a free website on their own without any technical knowledge.
These services do not require a domain or hosting purchase, Usually, they work on subdomains, however, you could purchase a domain and link with them if you want a domain instead of the subdomain they provide.
This article provides information about the number of the services with an overview.

WordPress is a very powerful tool to create your website for free. It is one of the most powerful blog platforms serving more than 40% of the total websites.
Creating a WordPress website is very easy and only requires a few clicks, Please keep in mind that we are talking here about WordPress.com which is hosted and managed by WordPress itself.
When you visit WordPress.com, click on the button "Start your website", It will guide you through the process. You will have options to create an account or log in with a google account or an apple account.
Log in and follow the process, whenever it shows the paid plans, you can skip them and have a website with the subdomain they provide.
Wix is one of the popular ways to create a website for free, It is very easy to create a website with Wix.
Visit wix.com and click on the "Get Started" button, It will ask you for your log-in information. Either you can continue with Facebook, Google, or Apple account or create a new account on the Wix website.
It will show you the step-by-step process to create your website, It will ask for your information, such as your store name, what pages you need in your website, theme, and so on.
Add information and pick from the selection or skip as you need.

Owned by Google, Blogger is the platform made to create blogs. With a few clicks, you can easily create your new website/blog with Blogger.
Visit Blogger.com and click on the "Create your blog" button, You will need your Google account to log in, once you are logged in, It will ask you for the Blog name, and the URL you would like to set up.
Once you finish setting it up, your new blog will be live and ready to write and publish posts.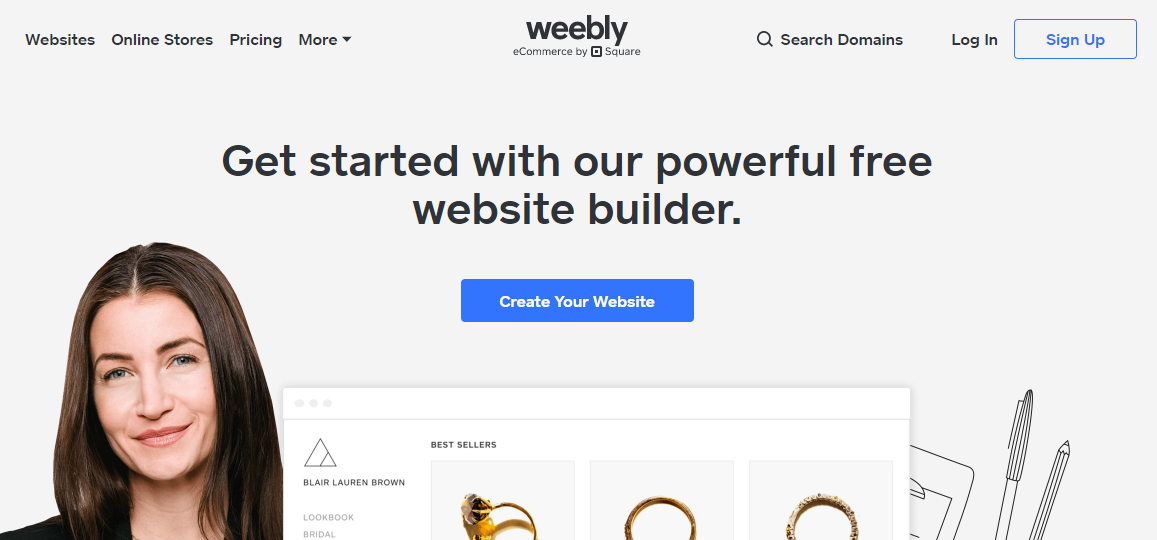 Weebly is another tool/service which is very similar to Wix. It allows you to create your new website for free with just a few clicks.
Visit Weebly.com and click on the "Create Your Website" button. It will ask you to create an account. Create your account there and log in.
It will guide you through the whole website process, select the theme you like, edit it, and when it asks you to pick a domain name, use a subdomain from weebly.com which is free to use.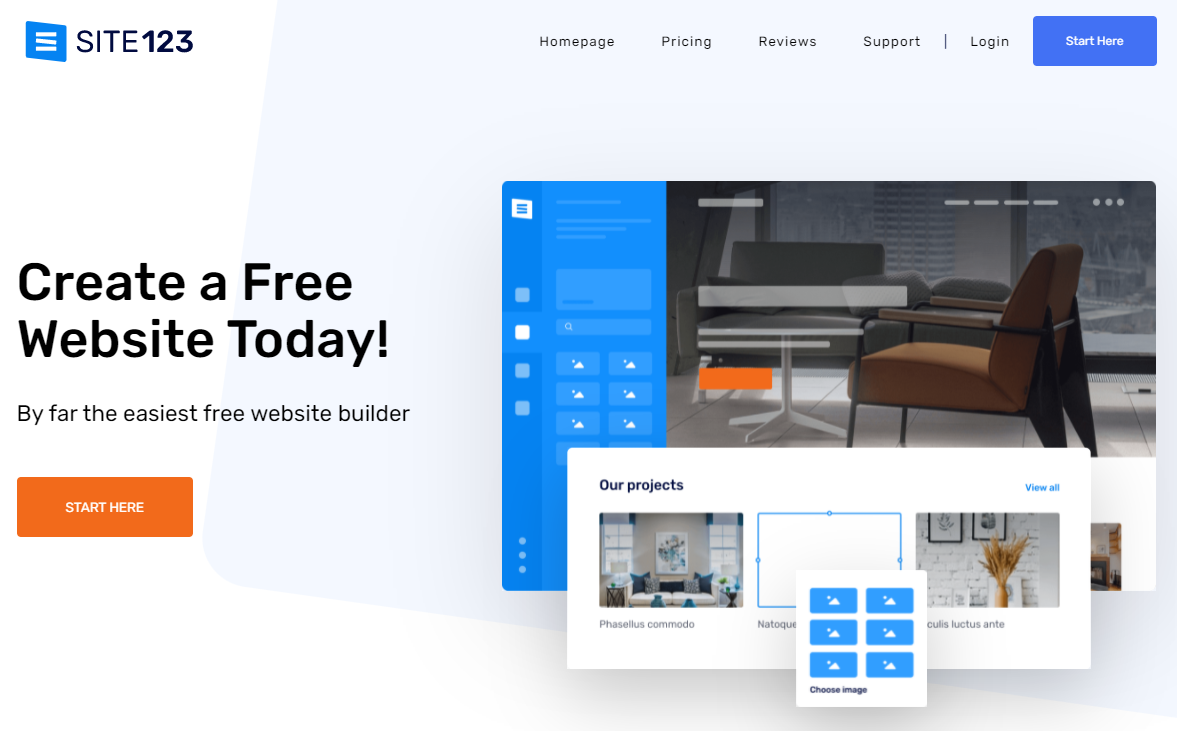 Site123 also allows users to create websites with a few clicks.
Visit the Site123.com website and click on the "START HERE" button, choose the type of site you would like to build, and create your account. You also can use Facebook or Google account.
Once you are logged in and followed the steps, It will show you a template to edit, edit your website as you like and publish the changes. Site123 provides you a subdomain like your-web-site.site123.me. You also can purchase a domain if you wish to.