You are starting a business or running it for a while, You don't have a website or have an old one and you are simply confused if you should hire a web designer for your business website or even if you even need one.
It is not 1995 anymore and a nontechy person can do a lot all on by themselves.
So, why do you even need a web designer?
To make a decision about it, you should consider the needed factors, one by one.
What are your goals?
Each business is unique in its own way, even two businesses selling the same products won't be the same and their goals won't be the same.
A good web designer's job is not just to create a web design, a good web designer would research your business competitors and structure your website way better than a non-techy person can do with drag and drop builders.
So, if your goals are to have a better-structured website for your business, you should consider hiring a web designer.
How flashy and unique you want your website to be
Of course, you can build a website yourself by drag and drop builders, but those have limitations, you can only create a website a certain way with the template the platforms provide.
Imagine you are in the car business and you sell cars, the drag and drop builders won't be able to help you to have features such as showing car design with mouse drag.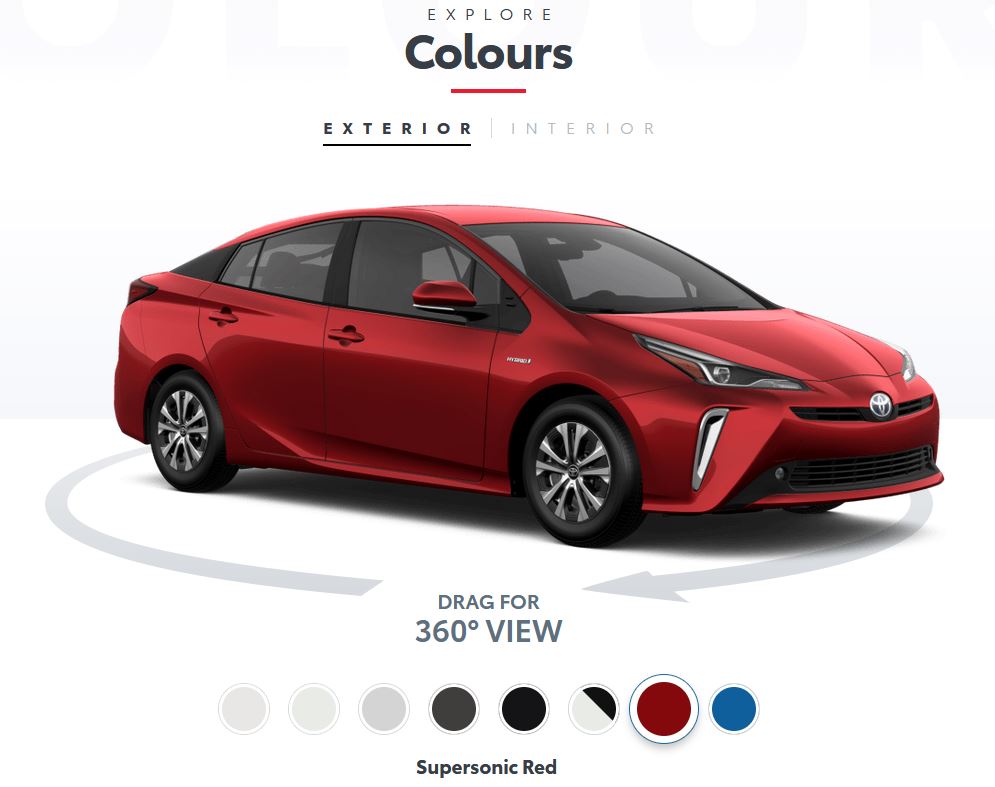 That is how Toyota Canada shows cars online with a 360-degree view.
A good web designer also can make your website more pretty and add more interactivity that your website may need that drag and drop builders can't.
UI & UX (User interface and User experience)
When someone visits your website, it is very important that he/she can easily find the information he/she needs, That is where UI & UX comes in.
If your potential customer won't be able to find products on your website or the information, he/she would just leave the website and may never come back, resulting in losing money for your business.
And that is one of the reasons, why UI, UX, and web designers are still very relevant.
The drag and drop builders are often used by non-techy people without any knowledge about UI & UX.
Imagine one day you visit the Amazon website and you can not find the product you need, I'm pretty sure you won't visit them again.
Businesses design their website in such a way that customers and potential customers can benefit from them and that means growth of the business all by itself.
Budget & Cost
Hiring a web designer does cost more than using drag and drop builders.
While you can create a website with little to no money (even for free), hiring a professional web designer can cost you a good amount of money, the cost would depend on your project requirements.
As per our research, there are lots of people using the term "cheap website design" on Google to find the cheapest option, however cheap by cost also comes with "cheap work" that could have little to no benefits for your business.
So, if you are just starting out and have no budget, you could use drag and drop builders to have something online until you have the budget to hire a web designer to build a professional website.
Speed & Optimization
Drag and drop builders add their own code into your website, it is needed because to have the ability to create a webpage without knowing how to code.
This often leads to slow and badly optimized websites, a highly optimized website that loads faster won't just benefit your website visitors but also helps to rank better for SEO.
Unfortunately, the drag and drop builders are way behind compared to hand-coded website designs by a professional website designer.
Your experience and time
Not all people know how to design websites, even if you have some experience, you still would be missing out a lot on the design as well as future sales, clients, and conversations.
So, you will have to ask yourself, do you have time to do it all by yourself? Do you have enough required experience? if the answers are "Yes", you could go ahead and build it all by yourself.
Do you do or have you done website design yourself? have you hired someone before? Let us know in the comments how did you make the decision for your business website.